Company Announcement
11 February 2022
Statement from Migros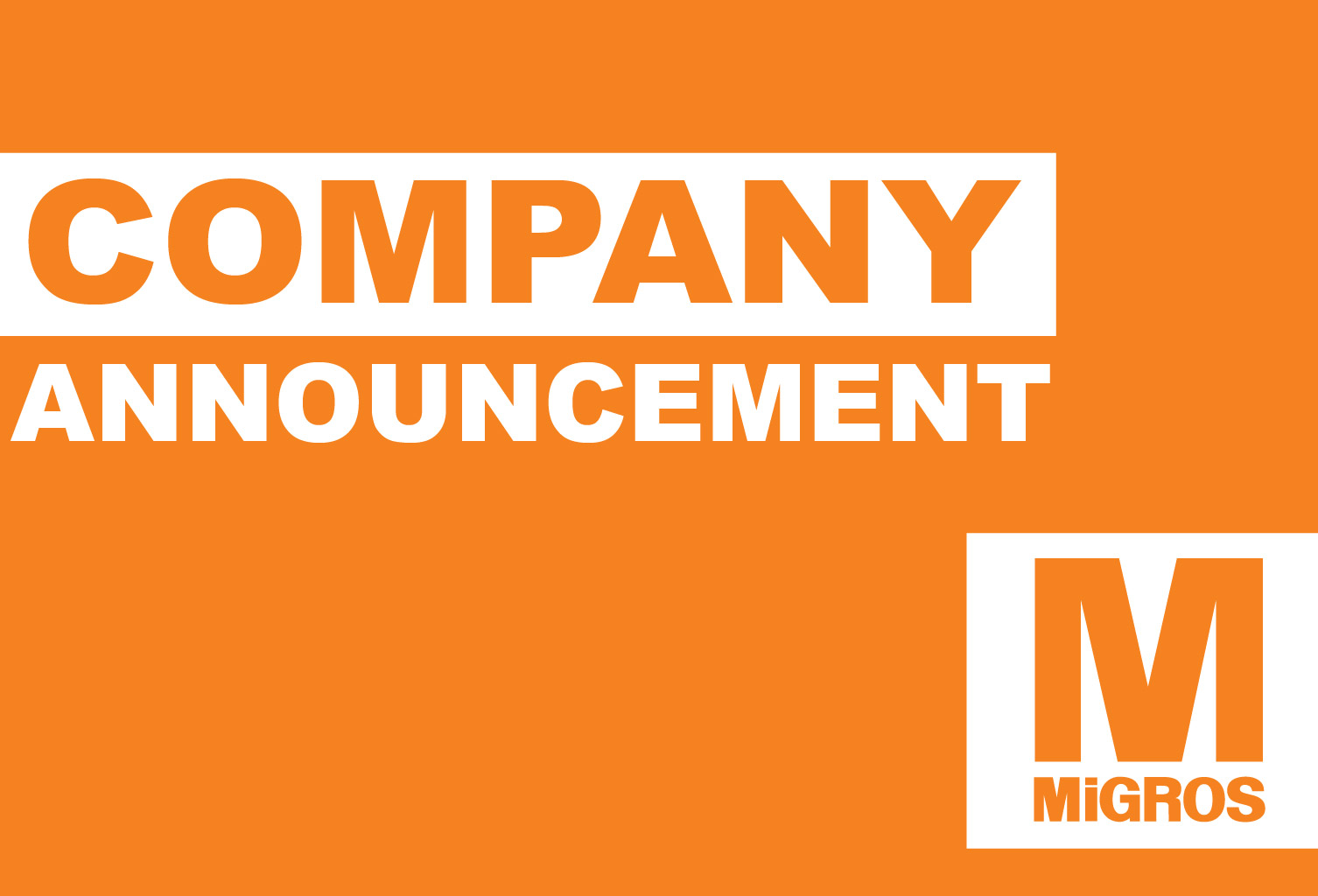 As Migros, we are all in the fields, farms, technology centers, stores, distribution centers...
As Migros, we are all part of a large team that includes 55 thousand employees, manufacturers and suppliers who work in the fields, farms, technology centers, stores, distribution centers. And the main objective of this team is to provide the best service to our customers on time in 81 provinces.
Moreover, Migros is a pioneer in the retail sector in observing workers' rights with its unionized workforce for the last 50 years. Our Distribution Centers, on the other hand, have been operated by various business partners for 20 years due to the expertise involved. Our main principle of pioneering workers' rights, is also the basic stance of these employers.
Our distribution centers undertake the essential social task of meeting the people's demand for basic food and necessities with uninterrupted shipment. Yet, some employees at the European Distribution Center have unfortunately interrupted the supply chain in the West Marmara region using misleading information and manipulation.
The relevant distribution center employer, Us Group, increased the income of the employees by an average of 54% including bonuses. In the first week of February, the increased income payments were made to their accounts. We would like it to be known as a matter of transparency that the average hourly wage has been increased by 6.6 TL and hourly income including premium has been increased by 9.7 TL by Us Group. Should an additional 4 TL per hour be added, the income increase including the premium corresponds to 80%, which unfortunately has no economic rationale. Some who did not find this increase sufficient and did not want to work, unfortunately stopped their colleagues who wanted to continue working and prevented their right to work. They continued their actions despite all transparent communication, close dialogue, reminders, two warnings and repeated efforts to tell the truth verbally. The Us Group had to part ways, even if it was the last thing desired, with the protestors, who caused many days of disruption to the operations of the European Distribution Center and breaking the food supply chain. These developments have saddened us all.
As Migros, of course, we understand protestors' financial difficulties. Our principle is to create an equal, fair and equitable working environment.  In the Distribution Center, Us Group has created a salary increase with the maximum possible raise by making maximum efforts and forcing all economic means. We would like to assert that our door is open to our colleagues who find these working conditions suitable and who respect their workplace responsibilities.